Did you miss Central Rec Cheer Tryouts/Placements?
We will have another team placement evaluation on Wednesday, May 17th at 6pm.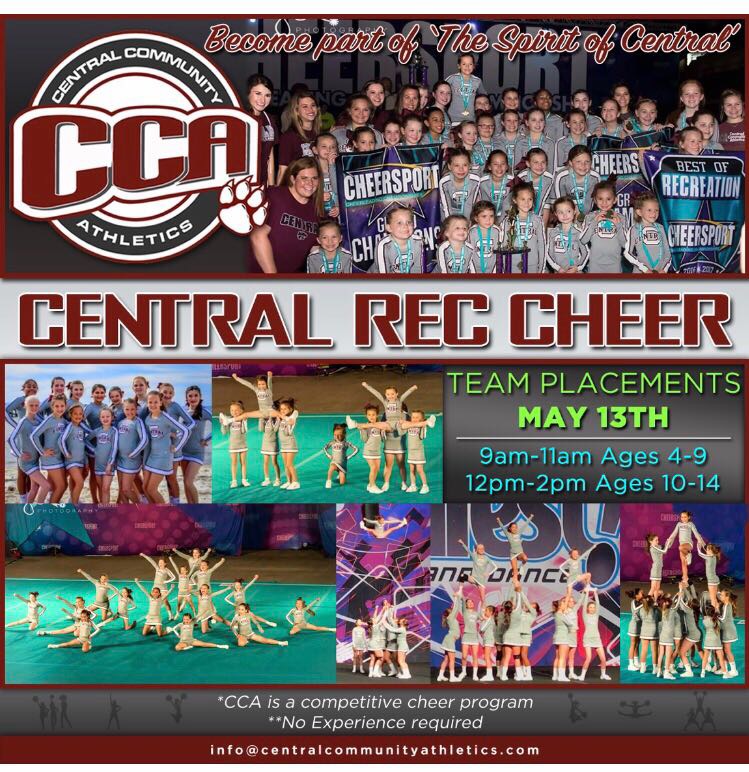 SUMMER TUMBLE REGISTRATION is Now OPEN!!!!
Click here to Register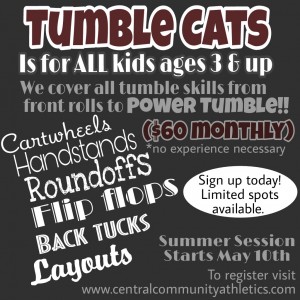 Existing Customer Portal Login (access & manage your account) current members choose "i forgot my password" to receive temporary password
More information located on "Class Info" page.